Dari Author: Selama 9 tahun AC10 Tech selalu berusaha memberikan informasi terbaru dan akurat bagi pembaca. Kami ahli dan bersemangat dalam bidang ini. Jika ada pertanyaan silahkan berkomentar di bawah.
Consistency is crucial for success on social media. When you continuously create high-quality content each week, the algorithms are happy, and this raises the visibility of your company. However, it might be difficult to decide what your audience wants to read, manage the posting schedule, and develop content.
But AI is changing the game. Your social media approach will be complemented by the content you produce. As a result, you'll be in a better position to make judgments, understand your audience, and have more time to devote to other, more important responsibilities.
When using an AI tool to manage social media, one can find a wide range of useful options. From data deep dives to clever productivity enhancement techniques, there is a tool for every circumstance. Below is a list of the best social media marketing tools.
The Top AI Social Media Marketing Tools
Social media gives us access to insights that no individual or group of individuals could ever have. There are several AI products available on the market that assist with managing social media accounts and other tasks.
Many of the time-consuming social media duties can be replaced by AI. Then, this time might be used to naturally engage with customers or focus on more substantial initiatives.
AI tools for social media are computer programs designed to help individuals optimize material for social media. Seven of the top AI tools for social media are covered in this article.
1. Paraphrasing.io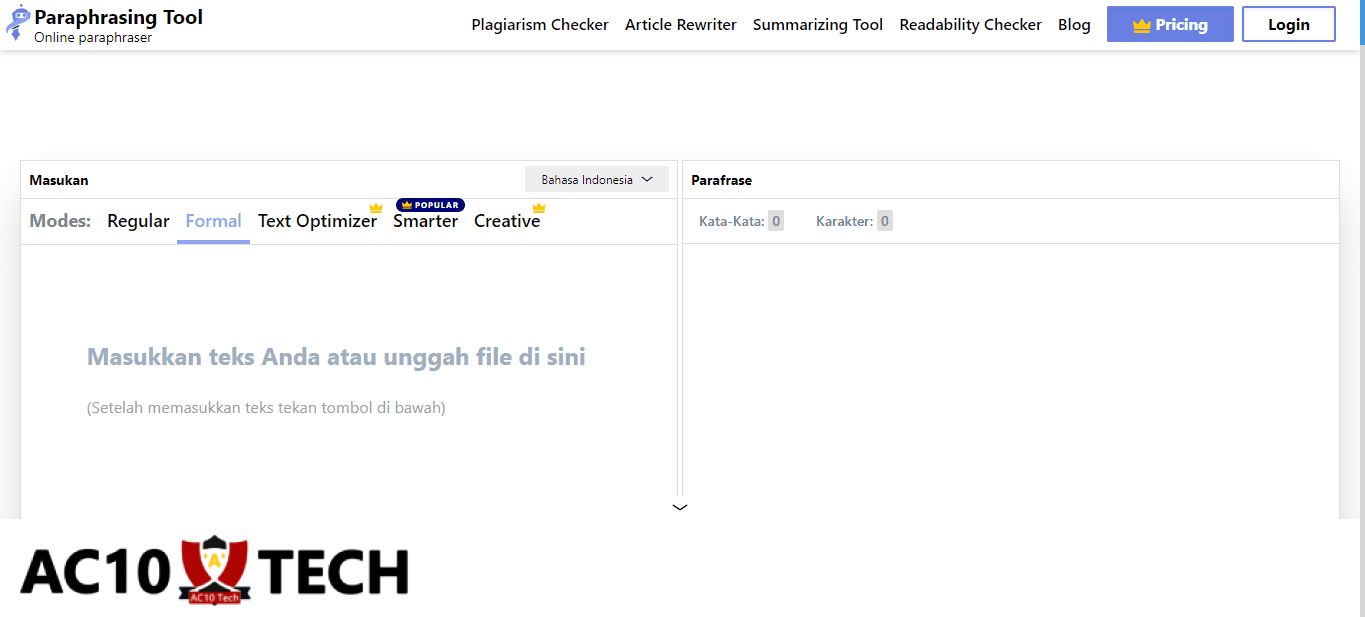 This paraphrasing tool was primarily designed to make writing easier. Rephrasing the material at the level of words, phrases, and sentences is possible. It is the best tool that can paraphrase any type of content quickly and precisely.
It alters the language and grammatical constructions to produce 100% original work that is devoid of errors. Modifying the text while keeping it readable and visually appealing is advantageous.
It does a good job of rewriting sentences and paragraphs. Create a sentence to see how the diction and tone might be altered. Both the context and the calibre of the content are unaffected. You can use a paraphrase tool to run whatever form of text you are working on.
2. QuillBot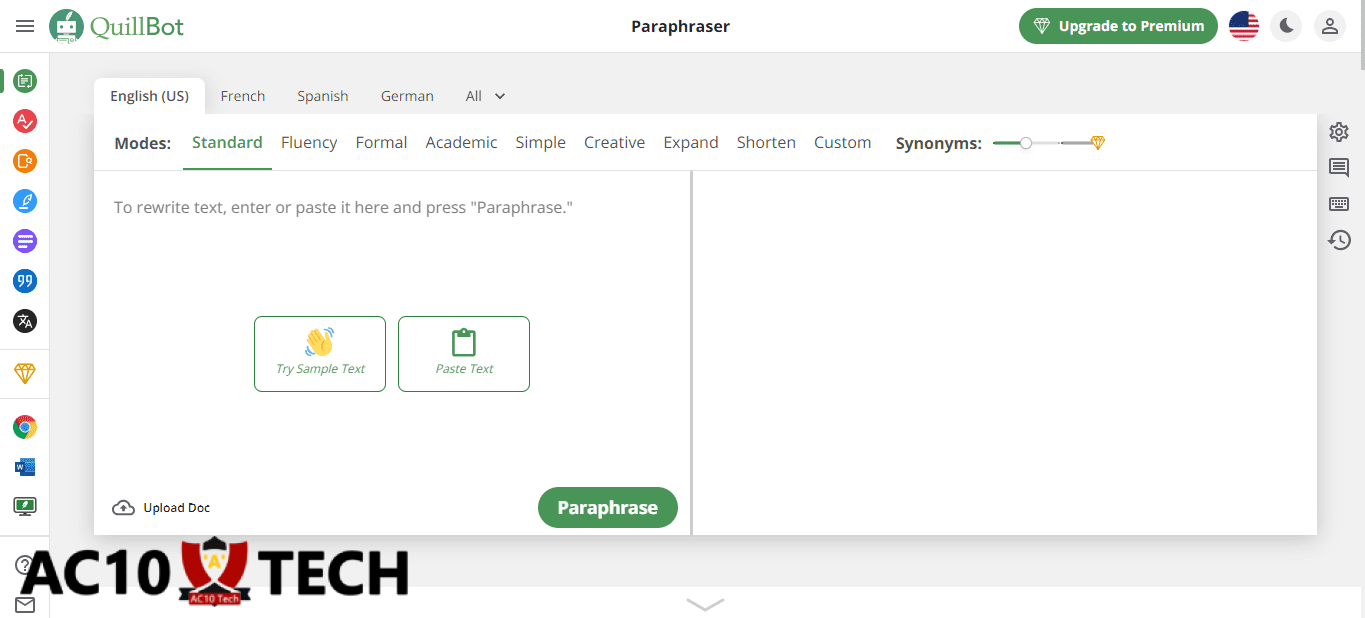 If you want to include pre-existing material in your social media tactics, another choice is QuillBot. You can summarize and paraphrase current information into fresh versions with this AI social media tool. It can assist in producing original material for social media sites and internet newsletters.
It is regarded as one of the top tools for rewriting available today. Any online browser or text editor, including Microsoft Word and Google Docs, can be used with it. QuillBot makes sure to recognize the most crucial information while preserving the context of the article when rewriting it. This program may be used with several web browsers to repurpose existing content for social media.
3. ChatGPT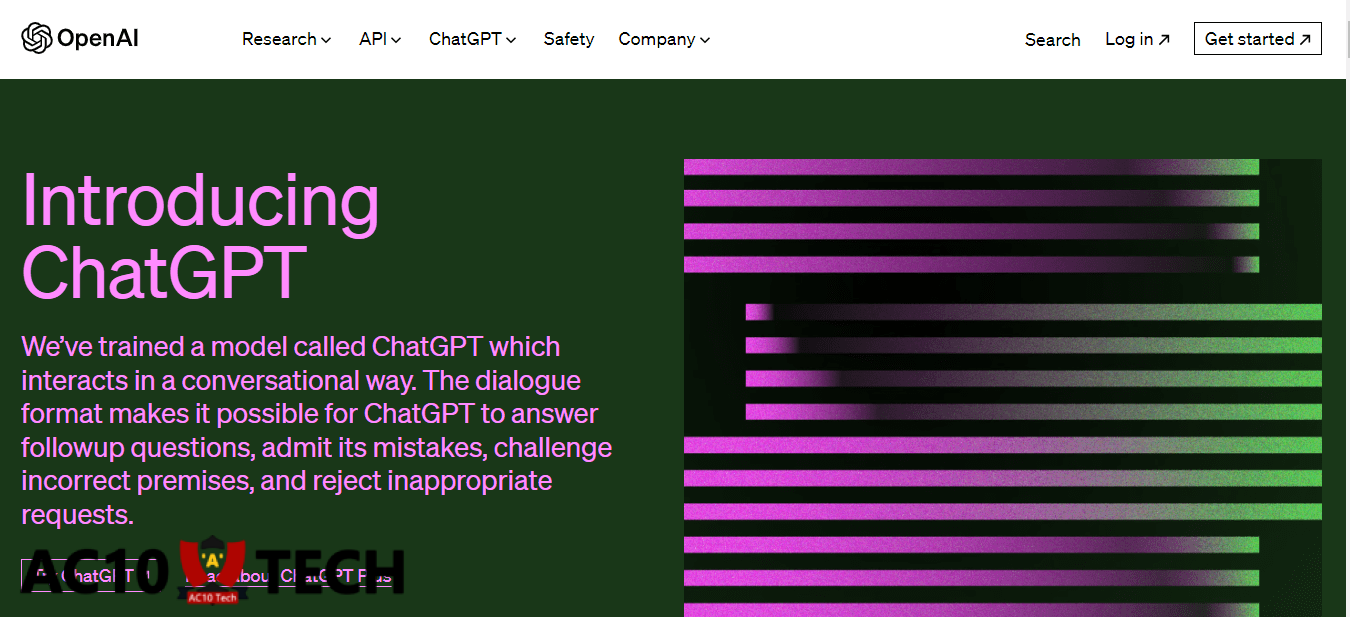 ChatGPT has substantially improved the integration of AI into daily life. In response to specific stimuli, artificial intelligence (AI) technology can produce written language in a couple of seconds.
The use of ChatGPT is free and offers countless opportunities. It inspires ideas for social media postings and even helps with the organization of your next influencer campaign.
By using ChatGPT, you can easily establish the foundation for your textual social media material. This can help you when composing lengthy articles or even captions.
When ChatGPT creates content, it does so with an eye toward conforming to the voice and distinctiveness of your business. This will allow you to keep control of your brand and ensure that the information you're providing to your audience is accurate.
4. Buffer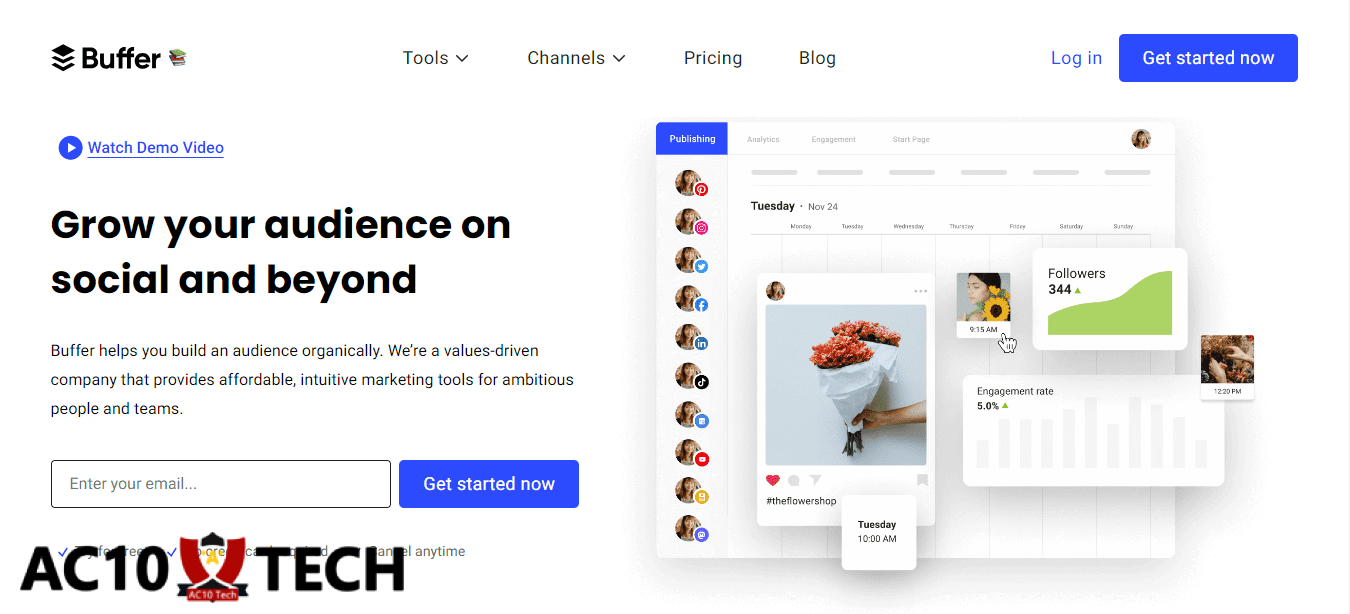 Buffer offers a way for you to organize your content ideas. It uses each one to create several posts across all of your social media platforms. Only when you arrive at the dashboard will you notice a Create tab for ideas.
When working with Buffer open, you may fast-tab to record aha moments. When it's time to organize and create the content calendar for the following month, the best recommendations can then be made. It uses an AI text generator to refine them and get them ready for posting on multiple channels.
All the well-known businesses and a few lesser-known ones are integrated by Buffer. You may coordinate your cross-platform multichannel efforts to keep your feeds engaging.
5. Brandwatch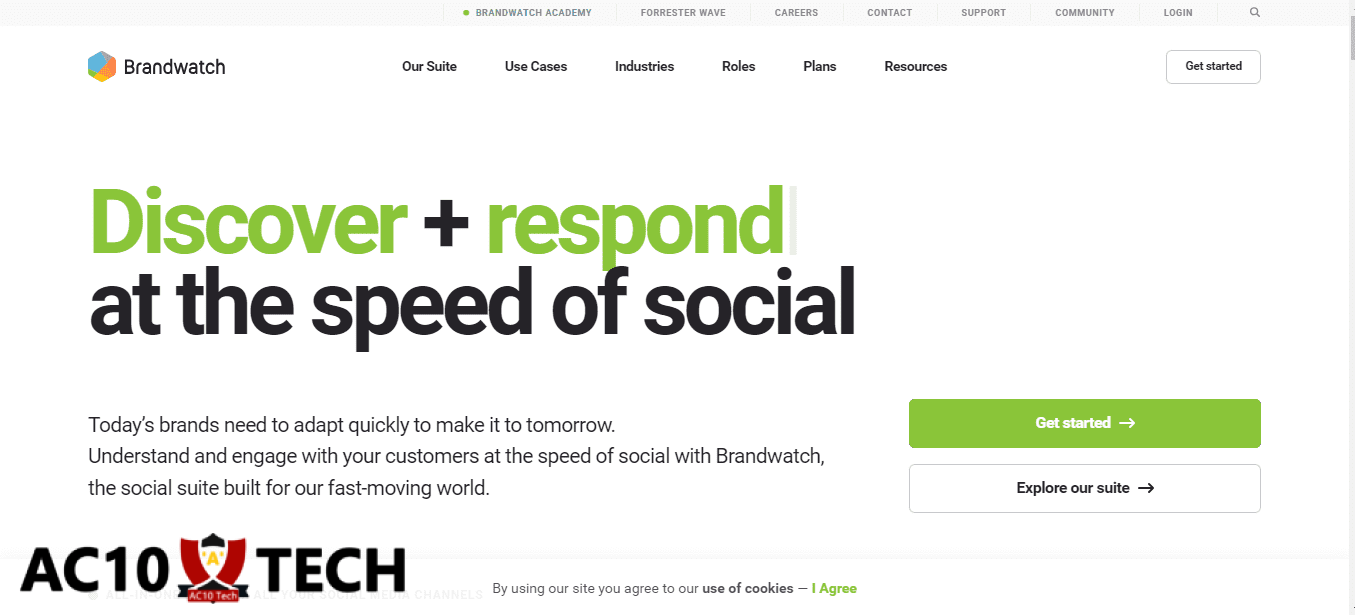 An enormous amount of client intelligence is available on Brandwatch. It is designed to evaluate large amounts of data and generate insights, statistics, and intricate aggregates that are produced by AI.
In order to generate summaries of data sets in natural language, Brandwatch also connects with programs like ChatGPT. As a result, you can focus more on putting high-level lessons into practice and less on attempting to grasp what the data is trying to tell you.
Users of Hootsuite can get Hootsuite Insights powered by Brandwatch through the app. Get a much-needed advantage over your rivals by immediately integrating Brandwatch's search features into your Hootsuite platform.
6. Flick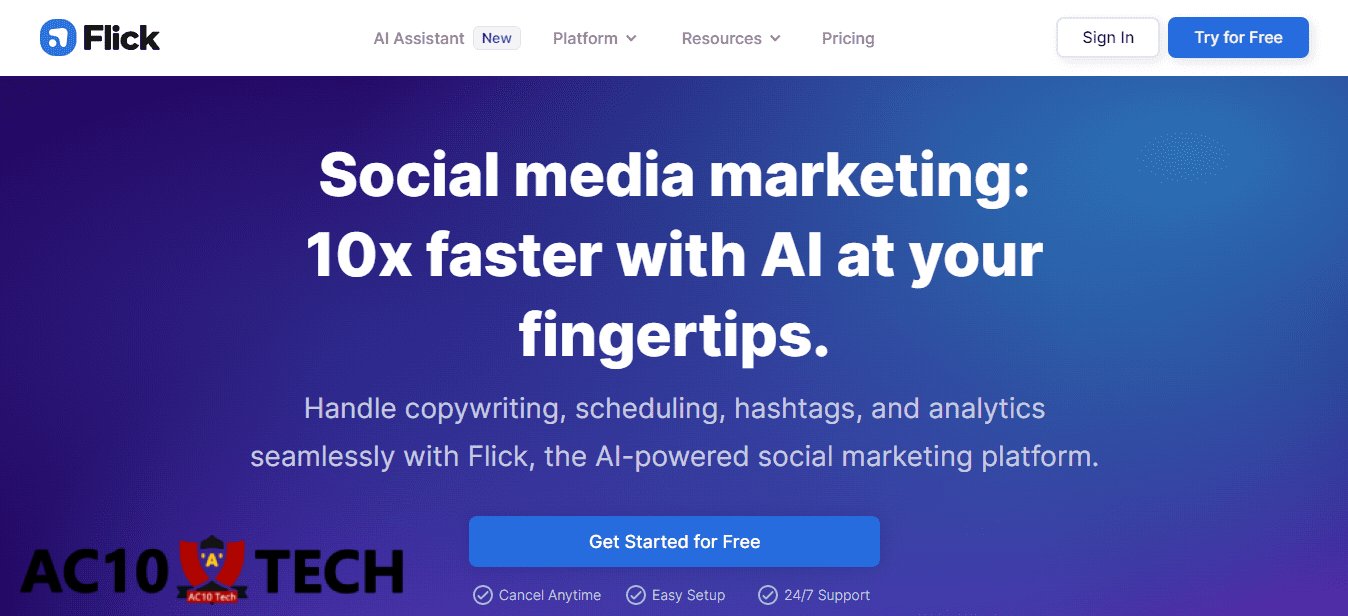 You'll establish a new concept base at Flick's Content Lab. It provides a workflow so that you can locate and save your best concepts. Using this application, you can create posts for all of your social media platforms after fully developing potential ones.
Simply click the "Brainstorm Ideas" button to begin. Once you enter your topic, Flick will begin sourcing generic suggestions. The ones that show the most promise should be included on the list.
Flick creates four post ideas from the generic ones. A suggested title and content are provided, along with advice on how to write them effectively. Keep the article ideas you like in a folder and request more if you need them.
7. Ocoya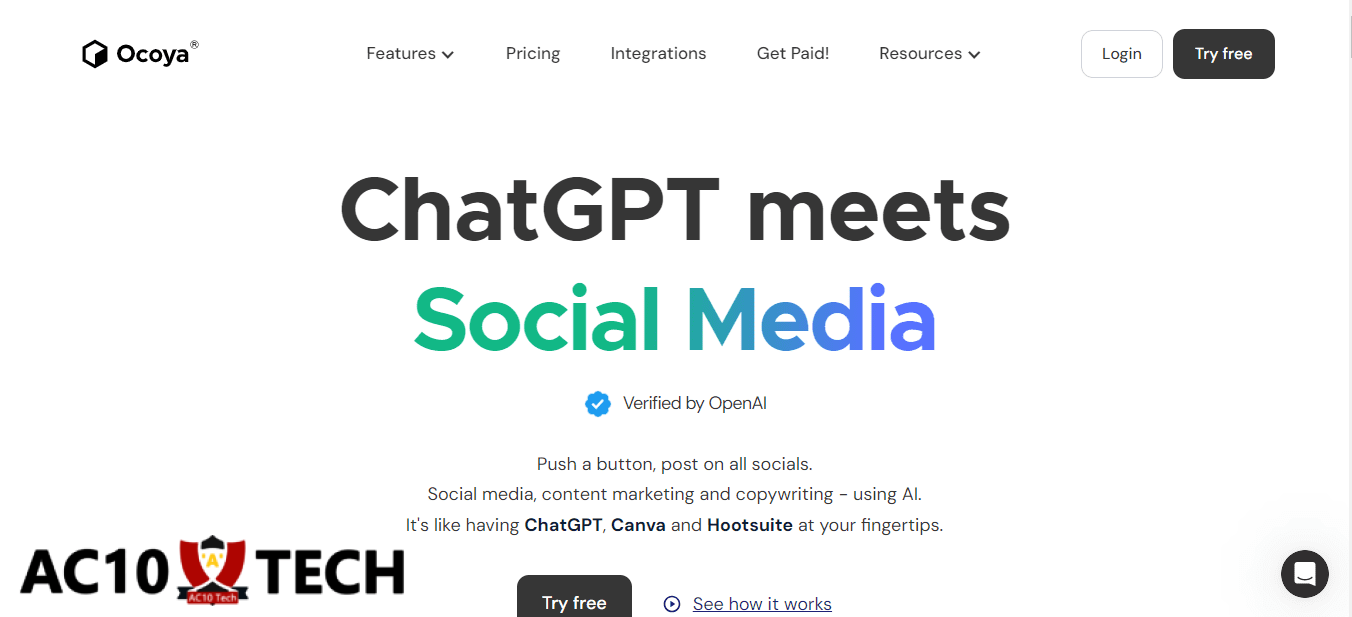 Ocoya is a user-friendly social media scheduling app that includes a potent AI copywriter. Without having to scratch, it will keep your postings appearing at the appropriate times.
Any of these concepts can be clicked to generate a post, which you can then edit on social media. Add an image and some emojis, then click to create hashtags and prepare your post. After a few clicks, the post is ready to publish.
It integrates with eCommerce systems like Shopify and WooCommerce, in addition to social networking platforms. If you have an online store, this could save you time. You can pull in any product you add to Ocoya. You can make promotional postings using it without having to engage in any copy-and-paste activities.
Wrapping Up
As businesses continue to look for more efficient techniques, AI solutions are becoming increasingly necessary. With the right research and materials, every company may find the perfect social media platform.
Social media marketing tools can make your life easier and help you accomplish your special goals. Only a small portion of what can be done with this cutting-edge technology is represented by the top 7 social media AI tools listed above.
Ikuti kami di
Google News
dengan cara klik tombol Bintang.