How to See Hidden FB Friends – Hi, we all know very secure privacy settings on Facebook and it gives you several options to check your security settings such as your status, your posts and even your friends list.
Facebook is a social networking platform where we can communicate with friends, make new friends, new girlfriends, chat and share daily activities.
Our activity or the information we provide or show on Facebook will be immediately visible to our Facebook friends.
Read also How to know who is persecuting our FB
However, Facebook gives users privacy rights where Facebook users can control who can see the information we provide, including our status, photos and even our profile.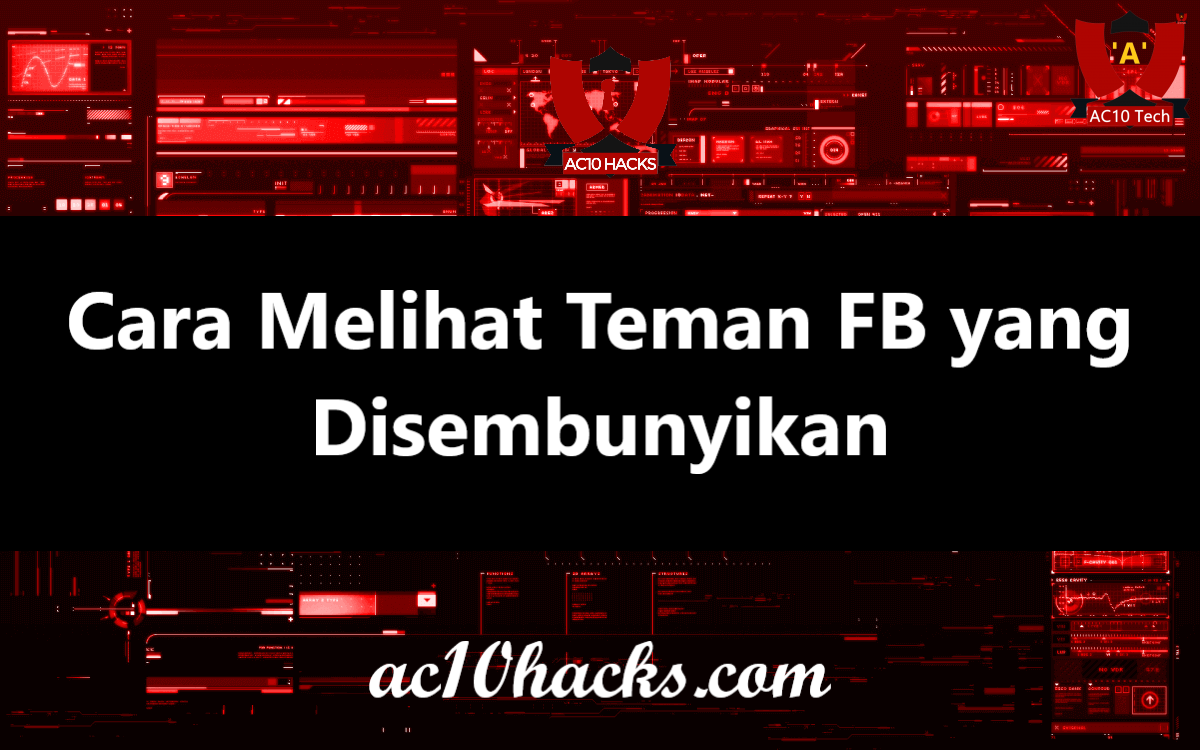 With the privacy rights granted by Facebook, we can control who can see your status or photos by setting the visibility section. The visibility is divided into the first 4 categories Public, Friends, Just me and Custom.
Publik / Public / General
All Facebook users around the world can see the status, photos, profiles and friends list.
Friends
Status, photos and profiles can only be seen by your Facebook friends.
Just Me / Only Me
Only you can see the status, photos, profiles and friendships.
Personalized / Custom
Status, photos, profile and friendship can be specifically viewed by the people you choose.
For this reason, some of your friends may hide your friends list from you (visibility is set to "Only me").
Read also How to find out the mobile number of a hidden FB friend
So you can't see their friends list, that's why we're now going to share how to see Facebook hidden friends.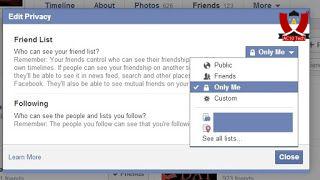 How to see hidden FB friends?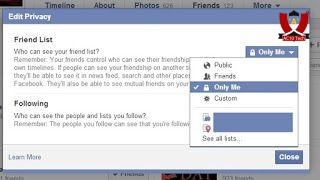 We tell you the steps to see hidden Facebook friends right away:
Step 1, open Chrome and make sure you have installed the "Facebook Friends Mapper" extension. Otherwise, you can search for the "Facebook Friends Mapper" extension via the Chrome Extension Store and install it.
Step 2, go to Facebook and find someone's profile and you will see the "Reveal friends" option in the Friends tab.
Step 3, click on it and wait, then the estimates of all users in your friends list will be displayed.
Facebook Friends Mapper extension limit
It works fine, but you need to have at least one Facebook friend to share.
You must have a good and stable internet connection for the algorithm to repeat itself.
You must have a Chrome or Torch browser to install this plugin.
This trick doesn't provide 100% of your friend's data but will try to make the most of it architecturally.
One of the coolest things is that all the data displayed by this Facebook Friends Mapper extension is original and original.
Thanks for reading the article on how to hack how to see other people's hidden friends on Facebook and good luck.
Let us know if you have any problems or just want to say something in the TrikWiki.com forums.
Ikuti kami di
Google News
dengan cara klik tombol Bintang.